July 2 - 7, 2018: Mira Aničić Urošević, research associate professor and Tijana Milićević, research assistant in Environmental Physics Laboratory participated at The 8th International Workshop on Biomonitoring of Atmospheric Pollution (BIOMAP 8) in the Joint Institute for Nuclear Research, Dubna, Russian Federation. They participate with two oral and one poster presentation: Moss bag biomonitoring of air pollution: urban vs. agricultural scenario (oral); The grapevine leaves as bioindicators of air pollution by toxic elements and magnetic particles in experimental, commercial and organic vineyards (oral); Magnetic fingerprint of particle and particle-bound air pollution on deciduous tree leaves in urban area (poster).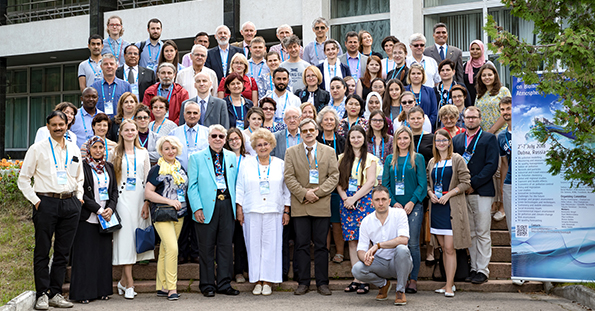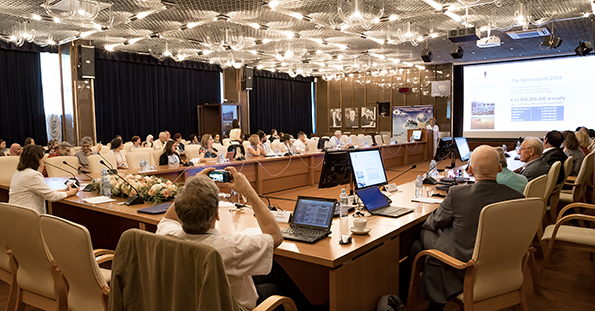 June 5, 2018: Tijana Milićević, research assistant in Environmental Physics Laboratory participated at The Fourteenth Regional Conference Environment to Europe, EnE18, Belgrade, organised by Environmental ambassador for sustainable development in the Serbian Chamber of Commerce. Tijana attended the meeting with oral presentation Investigation of macro- and microelements in soil, grapevine and air in organic vineyard: biomonitoring, ecological implications and health risk assessment.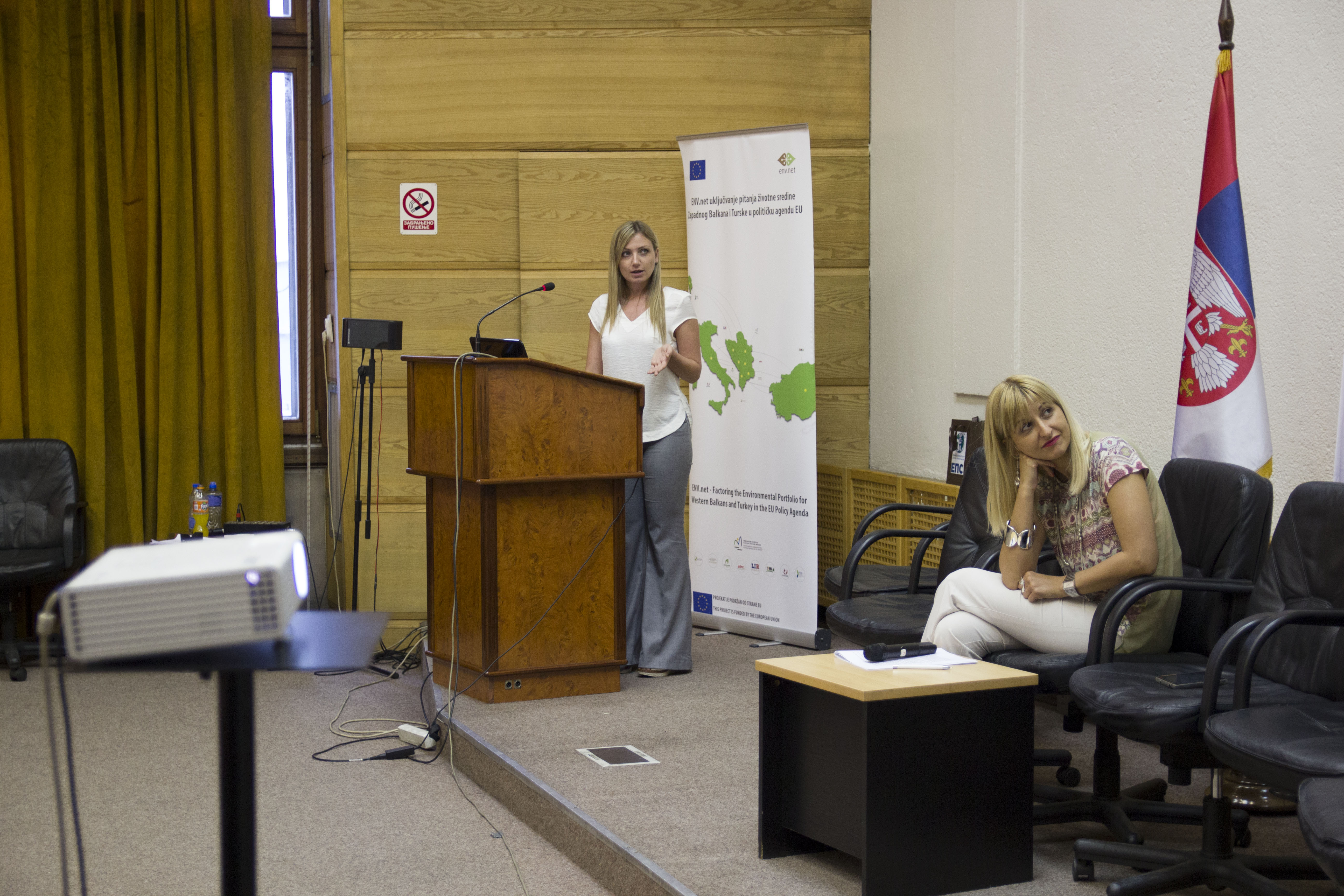 May 30 – June 1, 2018: Tijana Milićević, research assistant in Environmental Physics Laboratory attended the 8th Symposium Chemistry and Environmental Protection EnviroChem 2018, Kruševac, with oral presentation: "Assessment of potentially toxic elements bioavailability in the soil-plant-air system in different vineyard ambients in Serbia: biomonitoring, environmental and health risk implications". This conference is organised by the Environmental Chemistry Division of the Serbian Chemical Society. EnviroChem 2018 brought together researchers, scientists and experts from all fields of environmental chemistry and, by tradition, provided them with a unique platform for the exchange of ideas, the latest scientific achievements and technological innovations. A special feature was the presence of the local industry, primarily
Trayal Corporation
, who gave a distinctive and memorable contribution to this meeting. It gave a new impetus to the communication between the researchers, industry, and institutions involved in environmental protection.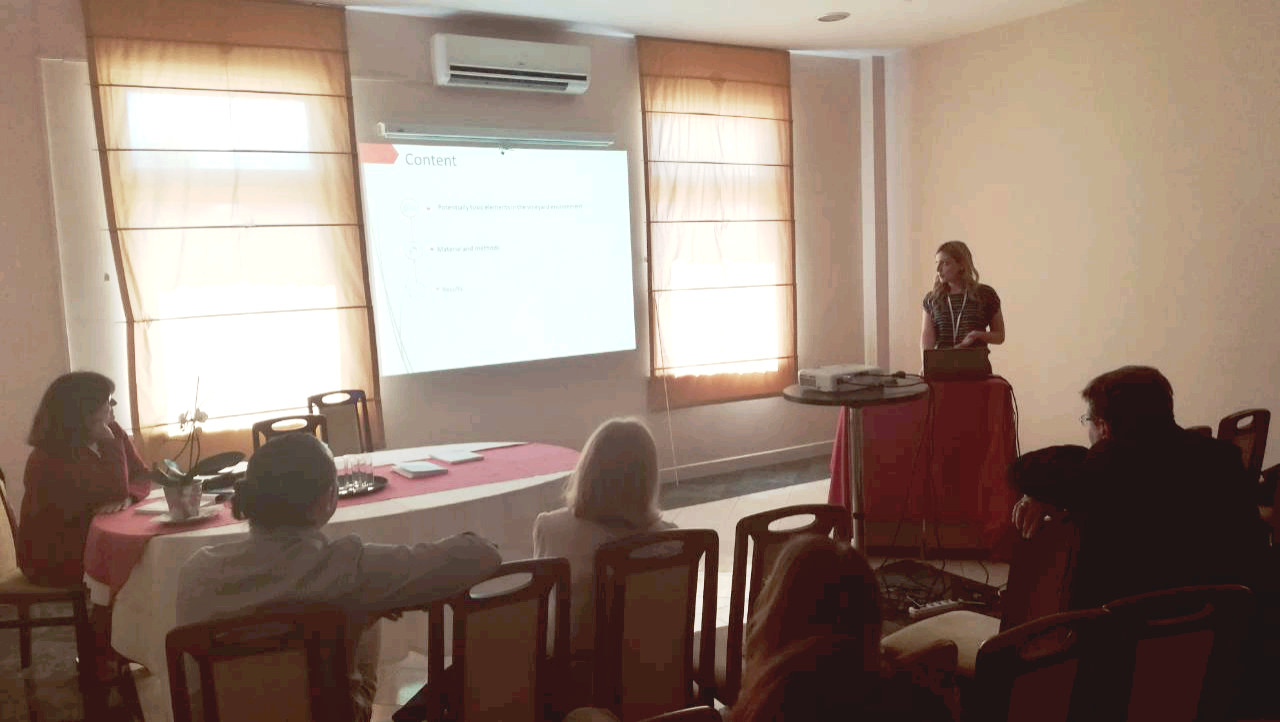 June 4 - 6, 2018: Dr Zoran Mijic and dr Vladimir Djurdjevic participated in the the 3rd South-Eastern Europe GEO Workshop on the uptake of GEO and Copernicus, with emphasis on Climate Change, Food Security and Water Extremes, Raw Materials and Solar Energy.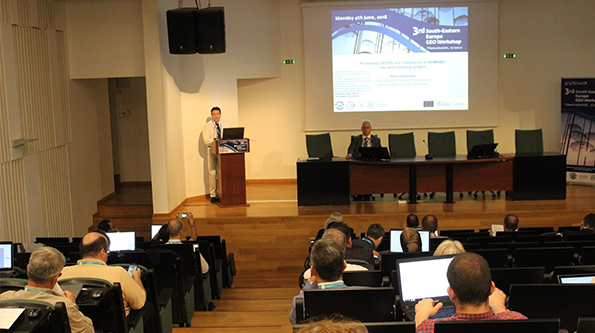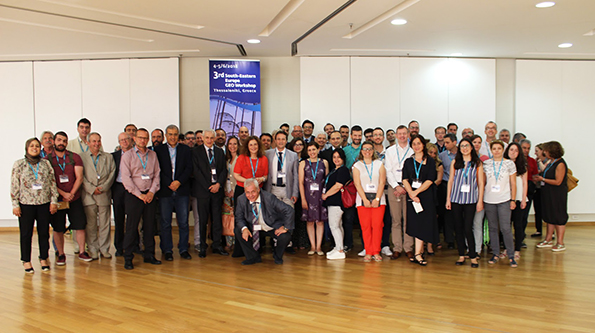 April 21 - 29, 2018: Tijana Milićević, Research Assistant in Environmental Physics Laboratory attended "International School on Nuclear Methods for Environmental and Life Science" held in Montenegro from 21st to 29th April 2018. The school was organised by Joint Institute for Nuclear Research, Russia.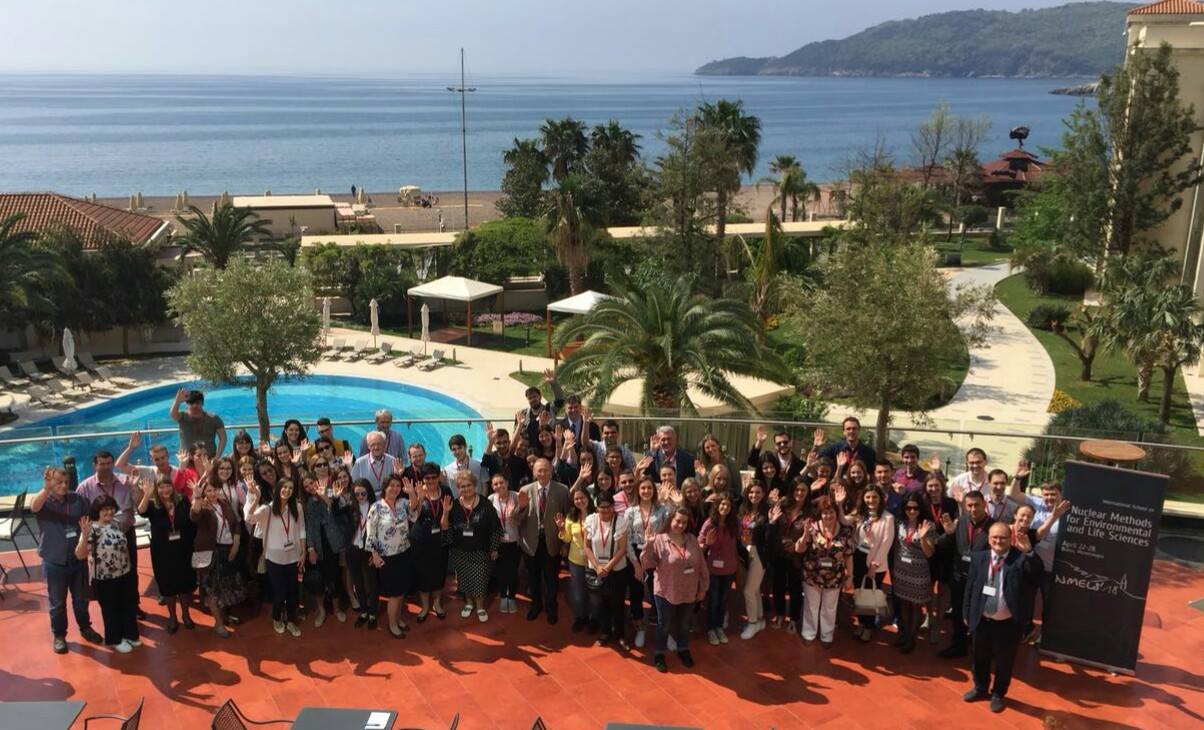 April 17-19, 2018: Maja Kuzmanoski attended the 4th ACTRIS-2 General Meeting, held in Nafplio, Greece.

April 8 – 13, 2018: Luka Ilić participated in the European Geosciences Union (EGU) General Assembly 2018. He presented results of research done in cooperation with South East European Virtual Climate Change Center: "Modeling of mineral composition effects on ice nucleation due to dust in Dust Regional Atmospheric Model (DREAM)" at the Aeolian dust
PICO session
.